Welcome to the Spring 2019 Newsletter of Richard Murphy Architects
---
THREE BUILDINGS SHORTLISTED FOR RIBA AWARDS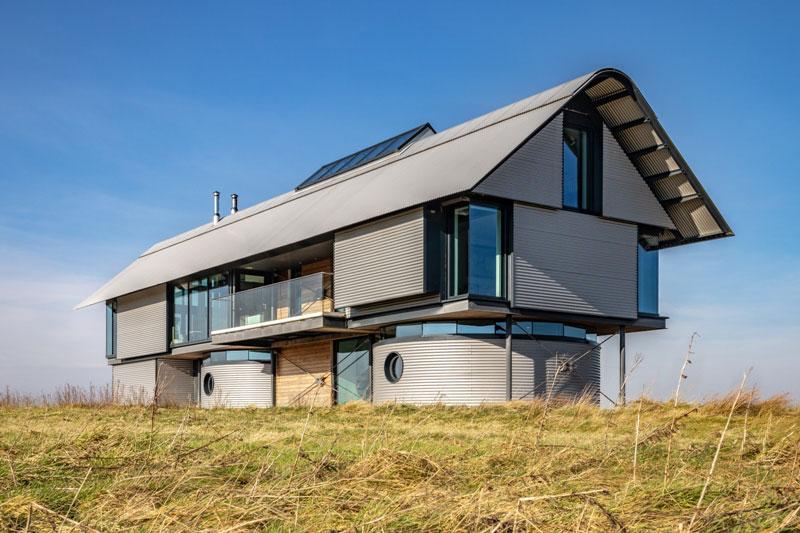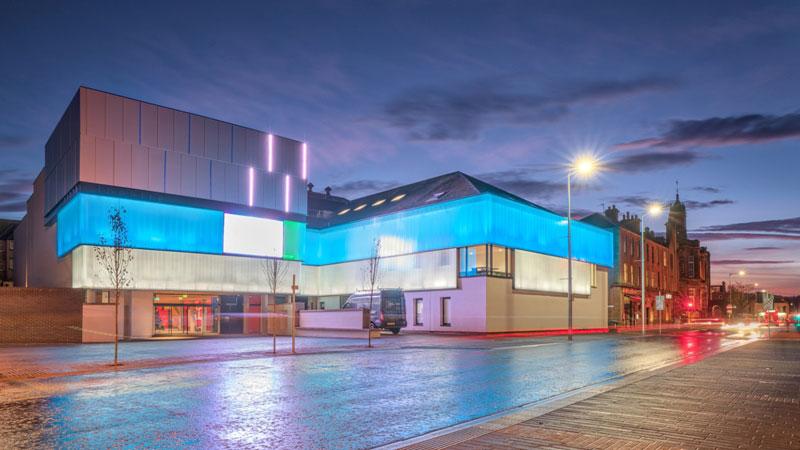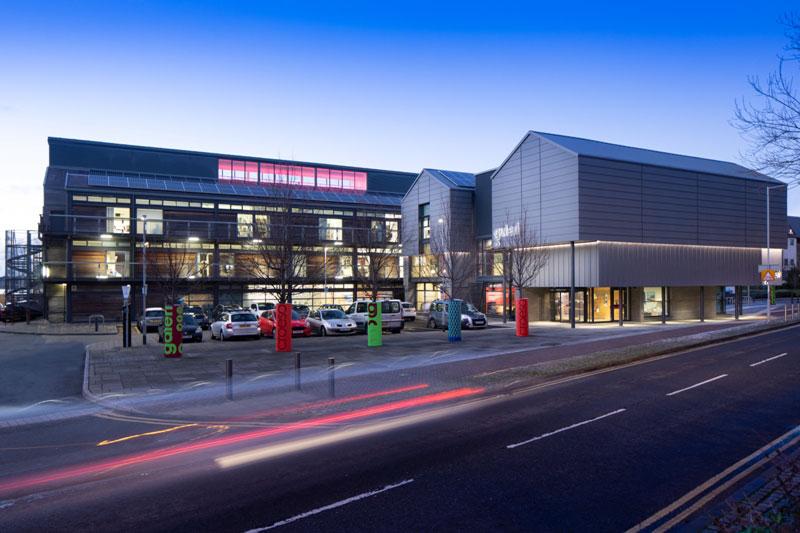 We are very pleased that two buildings in Scotland and one in Wales have been selected to be visited by RIBA juries. The Scottish projects are also eligible for RIAS awards. The house at Strathaven airfield may already be familiar as it featured on a "Grand Designs" TV programme, Perth theatre, part restoration and part new construction has now been in operation for about 18months and finally Caenarfon "Galeri" arts centre (itself an RIBA award winner in 2005) has had a major new extension in operation since Autumn 2018.
RICHARD MURPHY ARCHITECTS PART OF A TEAM APPOINTED BY HIGHLANDS AND ISLANDS AIRPORTS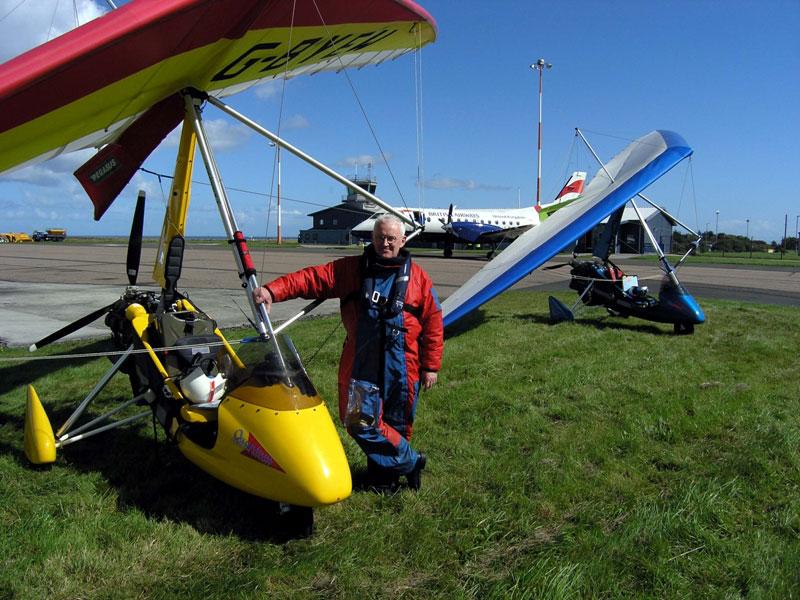 We are delighted to announce that Highlands and Islands Airports Limited (HIAL) have appointed a team, including ourselves, to be included in their consultants' framework over the coming years. The team is led by Arcadis and will attend to technical developments on the eleven airports that HIAL operate. We, of course, will be dealing with projects that require architectural input. Richard Murphy said "This is a really fascinating appointment. I have already landed my micro light G_RIBA at two of the client's airports and am looking forward to visiting more. It is a dream job for a flying architect." The picture shows Richard some years ago at Wick airport having landed for a refuelling stop on the way home from Orkney.

HIAL administer the following airports:
Barra, Benbecula, Campbeltown, Dundee, Inverness, Islay, Kirkwall, Stornaway, Sumburgh, Tiree and Wick John O'Groats.
GREENOCK WATERFRONT BUILDING RECEIVES PLANNING PERMISSION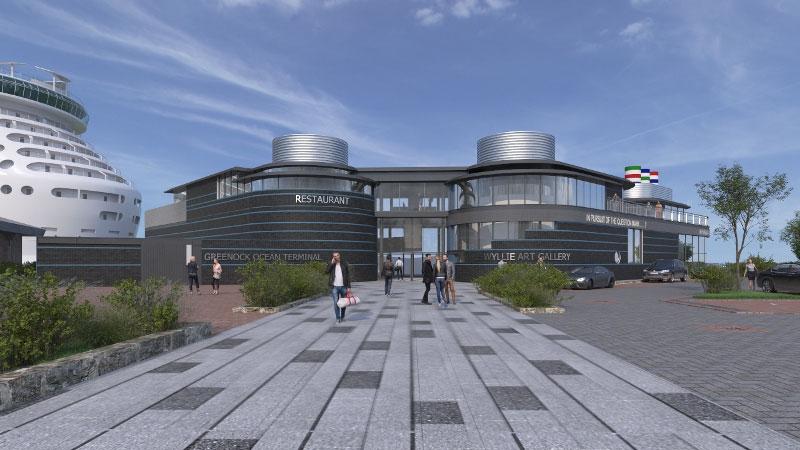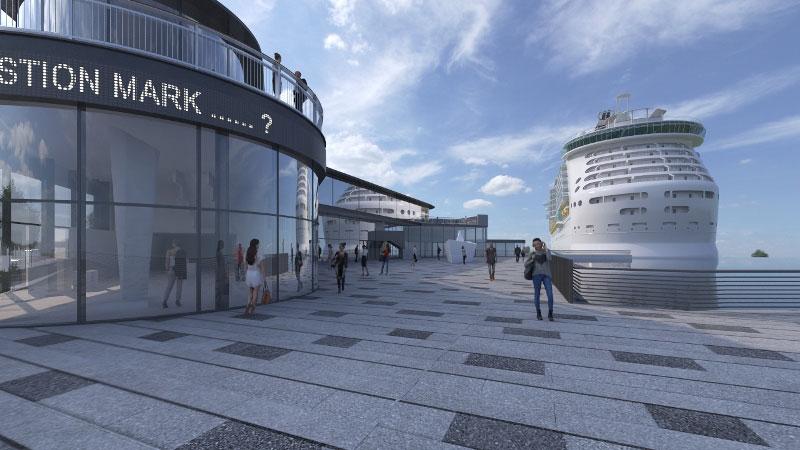 Our £6M building incorporating a cruise liner terminal, restaurant and gallery dedicated to George Wyllie received planning permission from Inverclyde Council on April 3rd. The project is shortly going out to tender and the Council expect to be on site in September of this year.


NEW MEWS HOUSE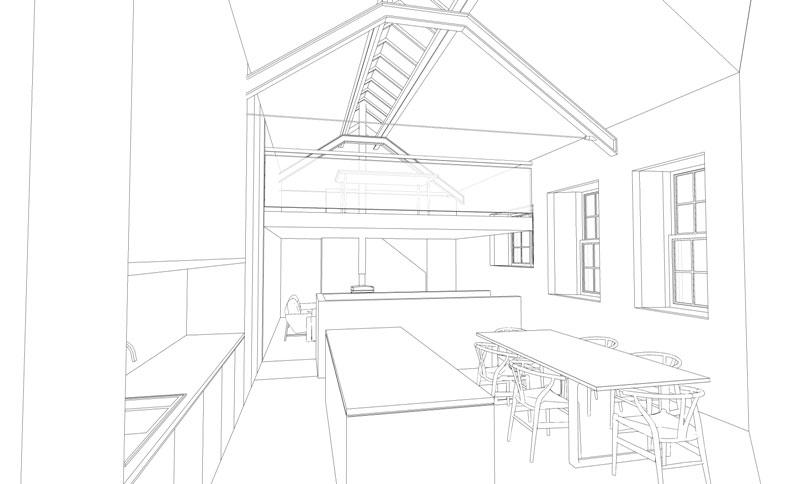 We have submitted a planning application for the complete renewal of the interior of a mews house in Belgrave Crescent Lane, Edinburgh. The project has been designed with the same principles that governed our award winning mews houses on Calton Hill and also in Circus Lane. All being well, work is expected to start in Autumn this year.


NEWS OF BUILDINGS ON SITE
Donaldson's School, Edinburgh (City and Country)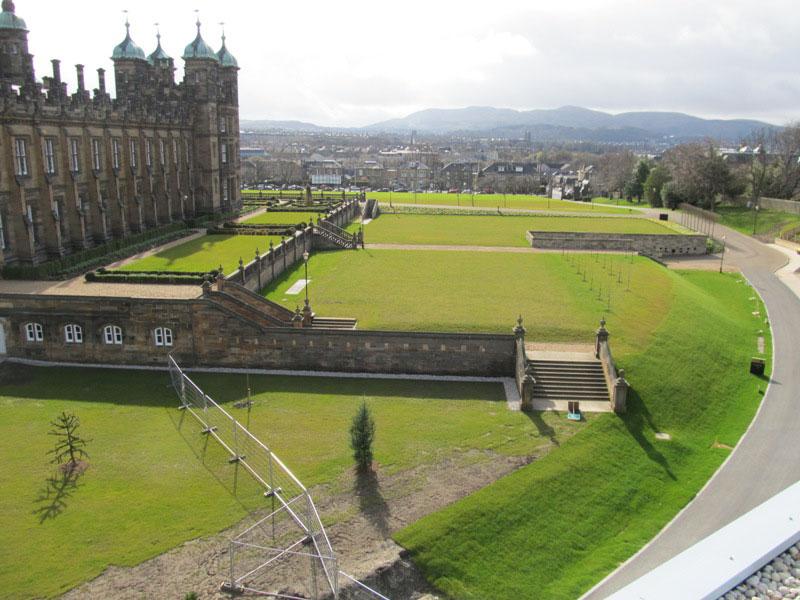 Construction is approaching half way to completion. Another dozen residents are moving in this month, doubling the number of occupants in the building. The attic apartments are being launched on 13th April. Post sales independent customer feedback has been hugely positive, with over 9 out of 10 scoring the development 10/10. The picture (taken from the adjacent Cala development) shows the landscaping to the west of the City and Country project.


Donaldson's School, Edinburgh (Cala Homes)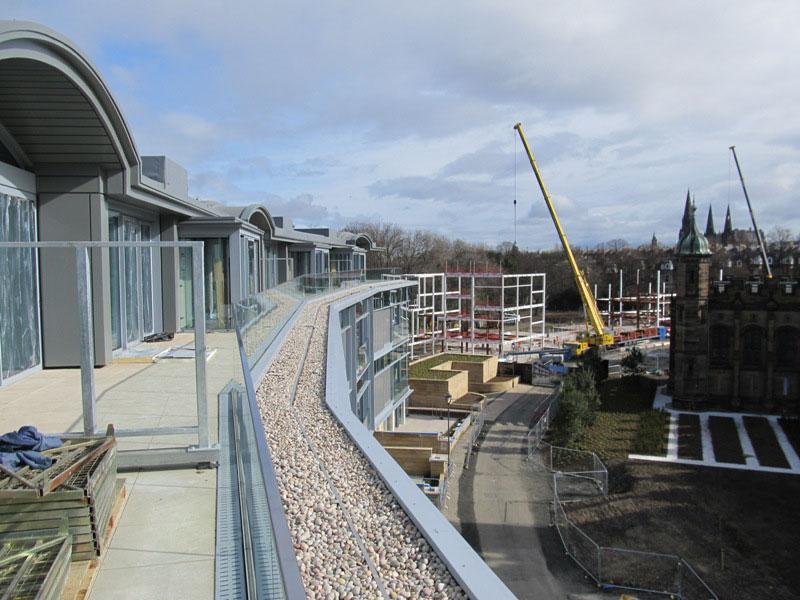 Phase 2 (the east crescent) started on site in mid March with the steel frame already up in cores 7 and 9.
The west crescent fit out is progressing, the sales and show flats were completed at the beginning of the year and last month residents started moving in to the first core completed. The picture of a penthouse roof terrace shows the second phase steelwork erection beginning.


Kinnear Road, Edinburgh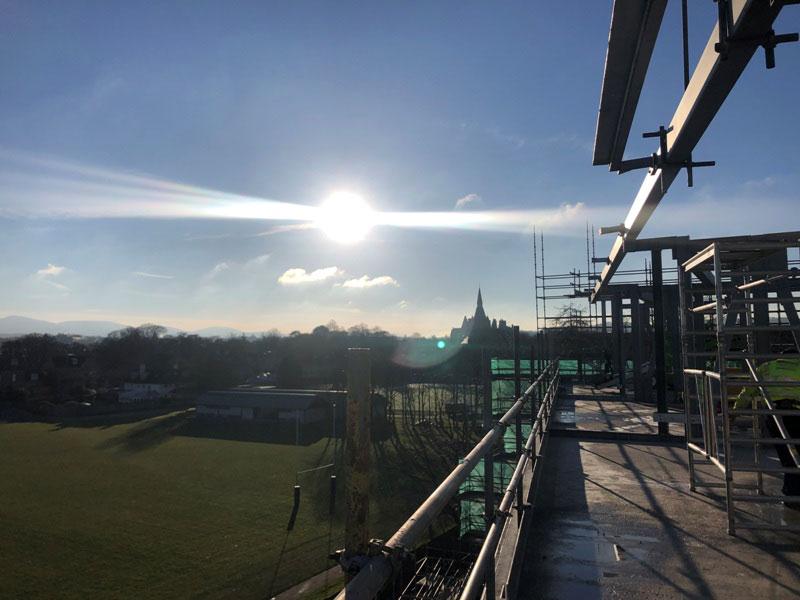 The site phase of our residential project at Kinnear Road for AMA (Kinnear) Ltd has reached over half way with the roof now being installed and the stone, brick and zinc elevations all progressing up to third floor level. The lucky owner of the top floor penthouse will have some fantastic panoramic views south and west toward the historic skyline of Edinburgh as well as, closer to hand, a view of the Edinburgh Academy sports pavilions designed by Richard Murphy Architects!


Acute Mental Health Facility, City Hospital, Belfast


This exciting project designed in collaboration with RPP Architects of Belfast is coming close to a conclusion. Landscaping of all the gardens is now almost complete and internal fit out is underway. The picture taken by drone by contractors BAM shows the central cloistered courtyard leading to all five individual wards with each ward surrounding a garden. This is a revolutionary plan for a contemporary mental hospital and will no doubt provoke a great deal of interest. Patients and staff are expected to move in at the end of June 2019.


AN EXHIBITION OF "25 YEARS OF ARTS BUILDINGS BY RICHARD MURPHY ARCHITECTS" HAS NOW CLOSED AT PERTH THEATRE.
An exhibition of ten completed arts buildings over 25 years completed by Richard Murphy Architects has just closed in Perth theatre (2017), the latest of buildings featured. It was joined by the Fruitmarket Gallery (1993), DCA Dundee (1999), John Muir Centre Dunbar (2003), Eastgate Theatre Peebles (2004), Stirling Tolbooth Theatre (2006), the British Golf Museum (2015), the National University of Ireland, Galway, O'Donoghue Centre for Drama, Theatre and Performance (2016), Dunfermline Carnegie Library and Galleries (2016) and finally Perth Theatre itself (2017). The exhibition is designed to travel and we are actively looking for more venues.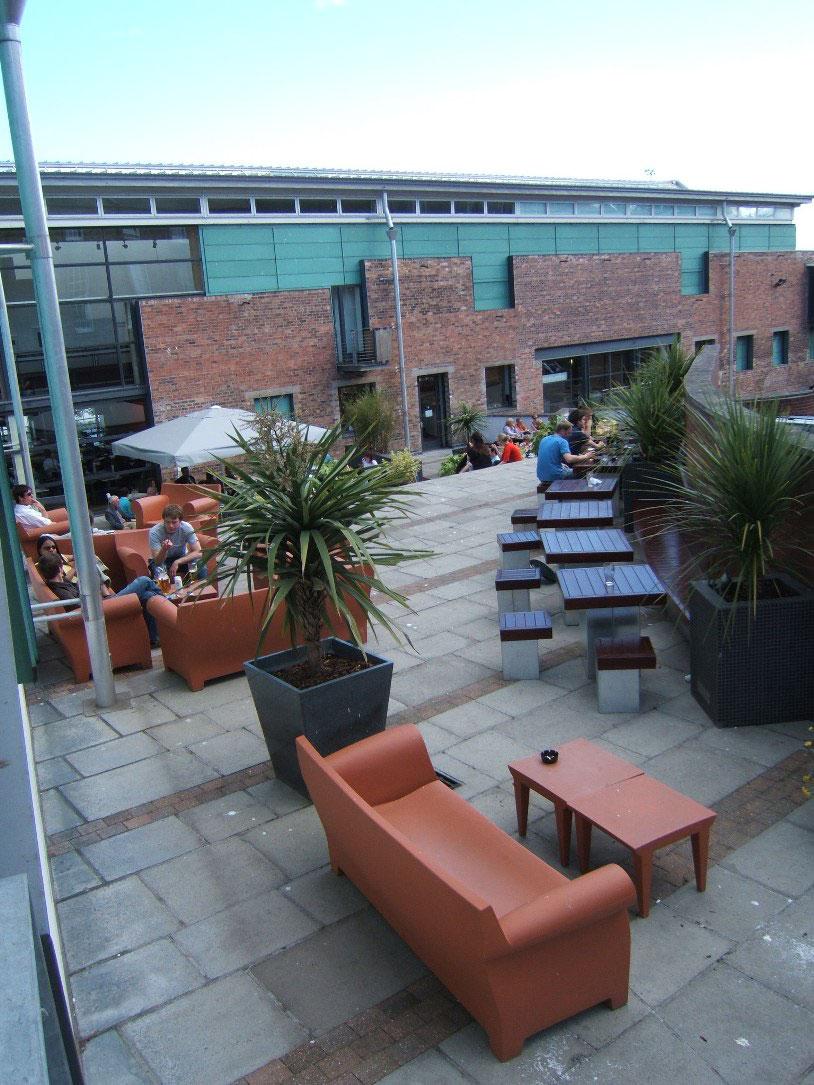 One of those arts centres, Dundee Contemporary Arts, celebrated its 20th birthday twice on March 16th and 22nd with Bill Black and Richard Murphy attending respectively. With all the recent interest in the V&A in Dundee, many commentators have remarked on the amazing success and resilience of this highly economical project (DCA cost £6M; the V&A £80M). A former DCA director, Clive Gillman called the building the "living room of Dundee" a term also claimed for the V&A by architect Kengo Kuma. Hugh Pearman in his review "trying too hard" in the September 2018 RIBA Journal remarked "In fact, for 20 years the city has had its own cultural living room at the nearby Dundee Contemporary Arts, a successful low-cost warehouse adaptation by Richard Murphy. It still feels very good today, is buzzing with people and enjoys a direct connection with the city. It's an example of how you don't have to undertake costly look-at-me structural gymnastics to make a place people might want to come to".
BOOK NEWS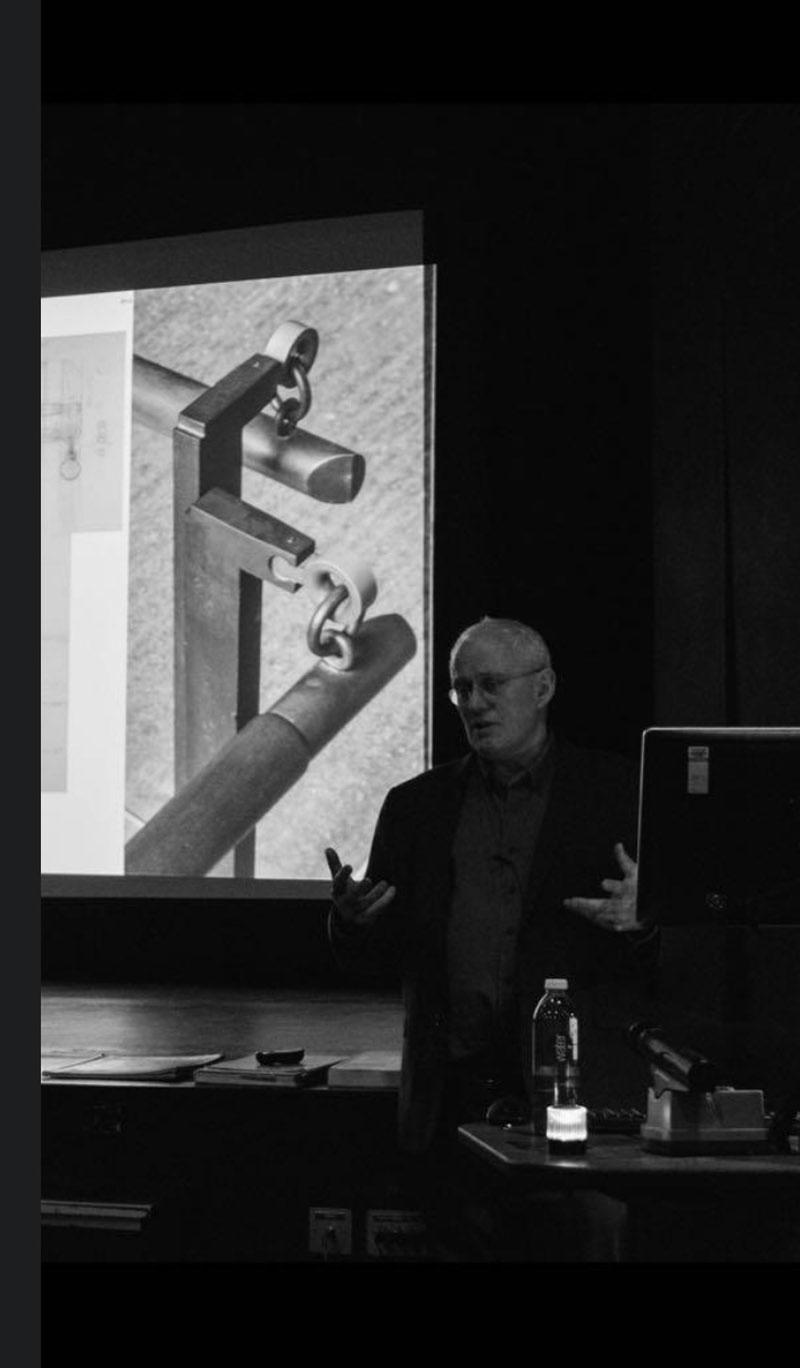 Richard's book "Carlo Scarpa and Castelvecchio Revisited" continues to sell well and an Italian language edition is now in preparation with a view to publication in November. Richard presented his thoughts on the influence of Scarpa on the work of the practice at lectures at Edinburgh University and also at the RIBA Bookclub in London. He has also just returned from an American lecture tour speaking about Scarpa at Columbia University New York, Rhode Island School of Design, Tulane University New Orleans, Kennesaw State University, Georgia and Washington University, St Louis. A more extensive North American lecture tour is planned for November later this year. More information about the book can be seen here and orders placed directly via the website: www.breakfastmissionpublishing.com
LECTURES, TV AND PUBLICITY

Richard also lectured on our own work at a London conference about student housing, to the Glasgow Institute of Architects inside the recently complete restoration of the Willow Tea Rooms and to students at Leicester de Monfort University. He will be talking along with our former client Dennis O'Keeffe at a major conference on dementia at Stirling University on the 14th May. Their joint paper will revisit the ground-breaking design of the two dementia centres the practice completed at Stratheden Hospital near Cupar in Fife.

Richard's 2016 "House of the Year" in Hart Street continues to excite. It has been included in two books recently about architects' own houses. Firstly, "Architects' Houses " by Michael Webb published by Thames and Hudson surveys 30 houses and Richard is rubbing shoulders with Norman Foster, Todd Saunders, Jim Olson, Kerry Hill, and Gunther Domenig to name but a few... The second book is "Architects at Home" by John Mutlow and is published by the Australian publisher Images Publishing and is a similar world-wide survey of 42 houses.
An interview with Richard on Maltese TV recorded when he lectured there in December last year has just been placed on YouTube. You can watch it here: https://www.youtube.com/watch?v=itWVxLemD3I
AND FINALLY...
NEW WEBPAGES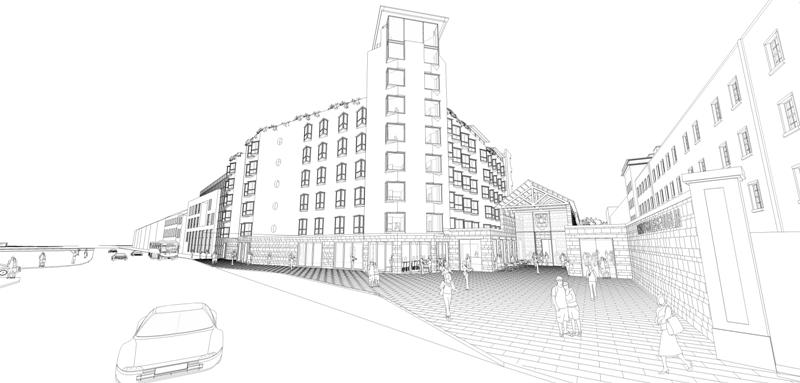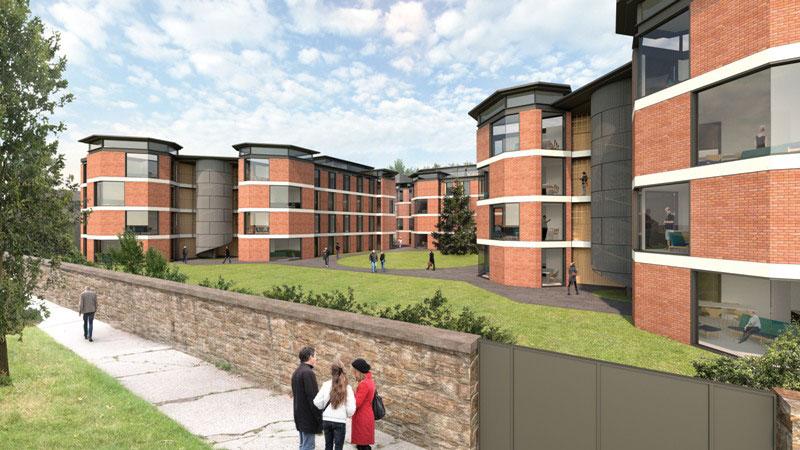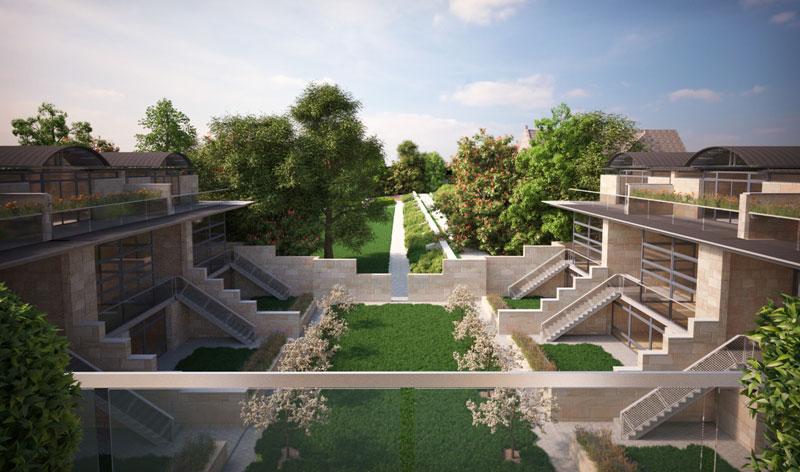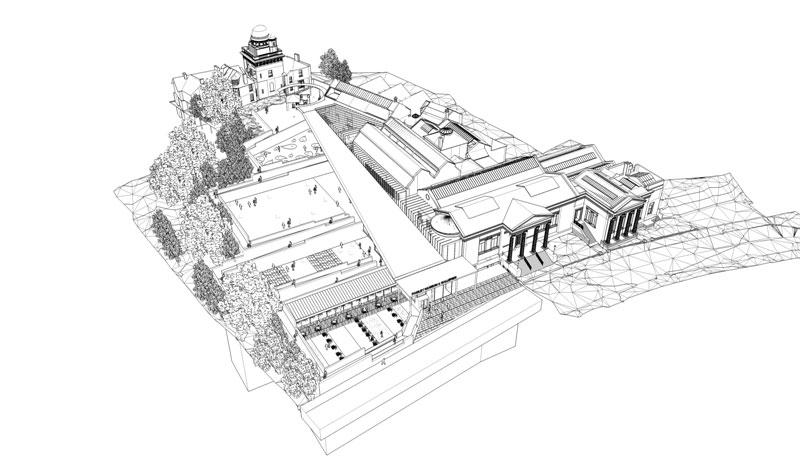 We like to keep our website up to date with recently completed projects but also we like to show projects designed but which didn't get built. We have been shortlisted three times to compete for various major projects at Trinity College Dublin over the past five years, coming second on two occasions; student housing in the historic campus in 2015; for an engineering building also in the historic campus and more recently for student housing on the Dartry Campus both of which happened in 2018. All three now have their own webpages. We have also shown our designs in the grounds of Westerlea House on Ellersley Road, Edinburgh, a developer bid for residential use in 2014. Our client was Cala Homes. The final new web page is is our entry for an invited competition to reorganize and extend Paisley Museum (2018).