FOUR MAJOR PROJECTS SUBMITTED FOR PLANNING PERMISSION
Anglia Ruskin Project Revealed and Submitted for Planning Permission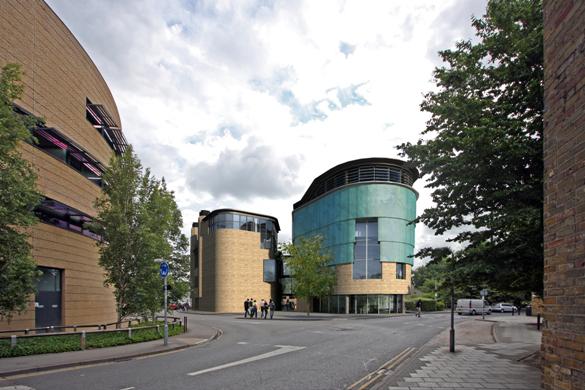 Our project for Anglia Ruskin University in Cambridge has been submitted for planning permission to Cambridge City Council. The design encompasses the whole of their Young Street campus which is to be constructed in three phases. The first phase envisages teaching accommodation for the faculty of Nursing and is due to be completed by August 2013. A linear building along Young Street it is mostly brick to the north and glass to the south. Largely naturally ventilated with the ventilation chimneys forming a prominent part of the design. The inclined roof is covered in photovoltaic panels. A new webpage has been created for the project.
Edinburgh University Postgraduate Housing Project Submitted for Planning Permission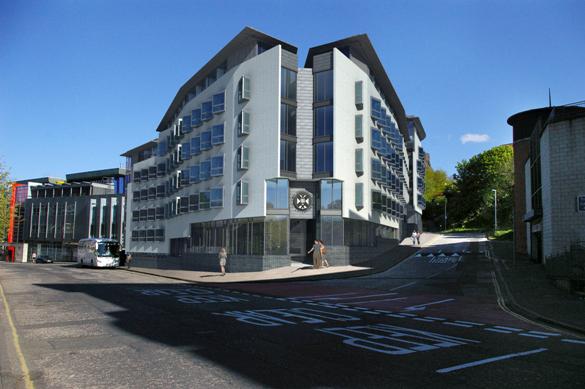 Our project, won in competition last year for 260 postgraduate study-bedrooms on Holyrood Road has been submitted after extensive consultations. The design envisages a courtyard arrangement on two levels. All the bedrooms look outward, living rooms are generally placed at corners and circulation to flats is external with internal circulation, largely single sided and naturally lit. New drawings have been posted on the webpage.
Competition Winning Project in Whitehaven Submitted for Planning Permission.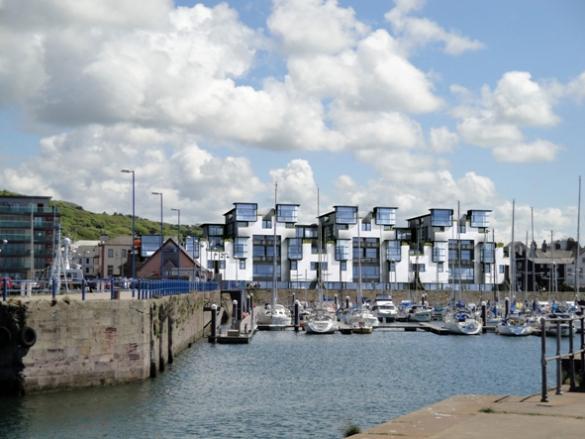 Our project for 43 apartments and approx 4000sq m of offices on the waterfront at Whitehaven has been submitted to Copeland Borough Council. The project was won in an open competition against 139 other entries from around the world last November; since then the project has been refined but not substantially redesigned and an estimated start on site is early summer 2012. Magnus Homes is the client.
Designs for New Classrooms for Edinburgh Academy Junior School.
Following on from the success of the new nursery school, and in line with our long term master-plan strategy, the Academy have commissioned us to provide four new classrooms and a library/resources room on their Arboretum Road Campus.
MEANWHILE….THREE DOMESTIC PROJECTS RECEIVE PLANNING PERMISSION
Our design for a new house in North Berwick, substantial alterations to a house in Elie and another mews renovation on Calton Hill have all been given planning permission.
PROGRESS OF PROJECTS ON SITE