Welcome to the Spring 2013 Newsletter of Richard Murphy Architects
---
NEW CLASSROOMS FOR EDINBURGH ACADEMY HANDED OVER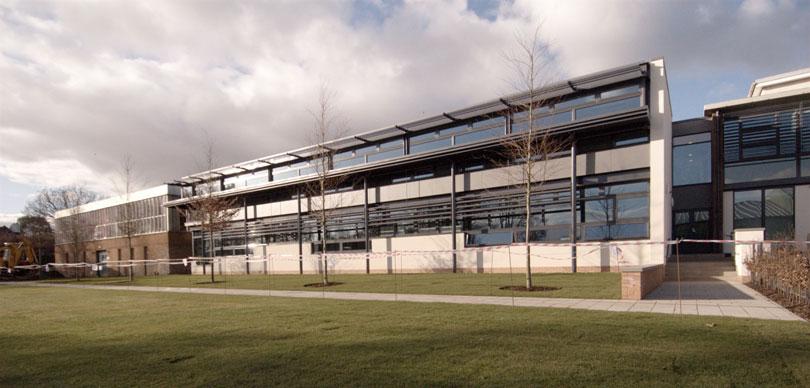 A new six classroom building at the Edinburgh Academy Junior School site has been handed over to the School. It is the second building on the campus and forms part of our overall master plan. In a letter to the practice the Rector Marco Longmore wrote "I was recently there with our Court of Directors who uniformly were impressed by the success in integrating the design concepts which you brought to the project and the practical needs of the Junior School." More pictures can be seen on the project webpage.
HAYMARKET NEWS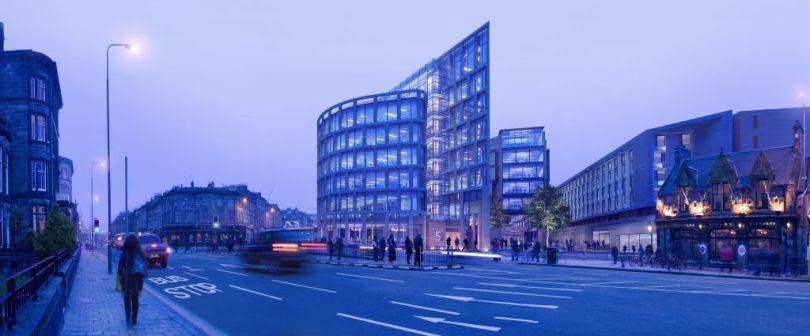 As reported on the BBC and in the local press the Haymarket site has been sold to Interserve Ltd. We are the master-planners of the site, have designed four out of the five buildings proposed and were responsible for the successful planning consent in 2011. We have already successfully worked with Interserve on four completed projects in Scotland and are looking forward to working with them again on this major development in Edinburgh.
NEW HOUSE IN DALKEY, IRISH REPUBLIC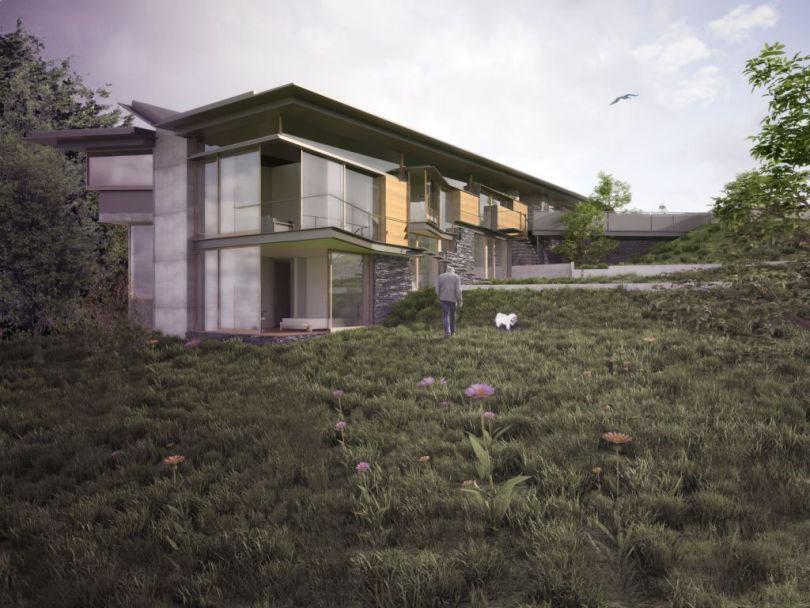 This house has been submitted for planning permission and a decision is expected in June. Drawings can be seen on a new webpage.
NEWS OF BUILDINGS ON SITE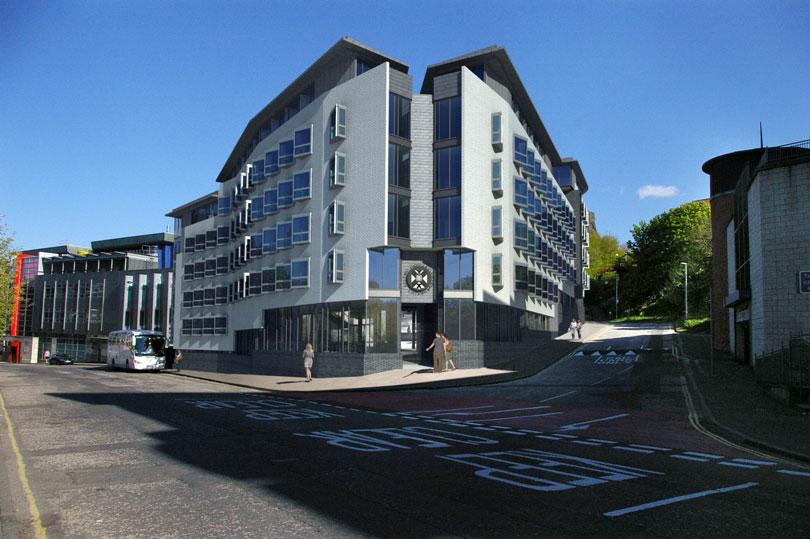 Edinburgh University Postgraduate Housing has now officially started on site. The contractor for this £12m project on Holyrood Road is Balfour Beatty. Completion is expected in August 2014 in time for occupation the following month at the start of the academic year.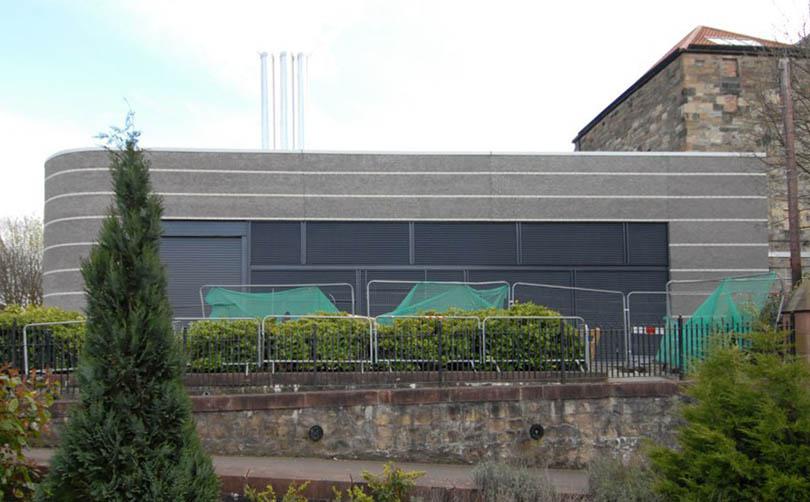 University of Edinburgh – Energy Centre
Our building housing a new energy centre for the University is nearing completion. The building accommodates a CHP engine and communal hot water services that will serve a number of buildings within the eastern part of the University's estate including our Holyrood South student housing scheme.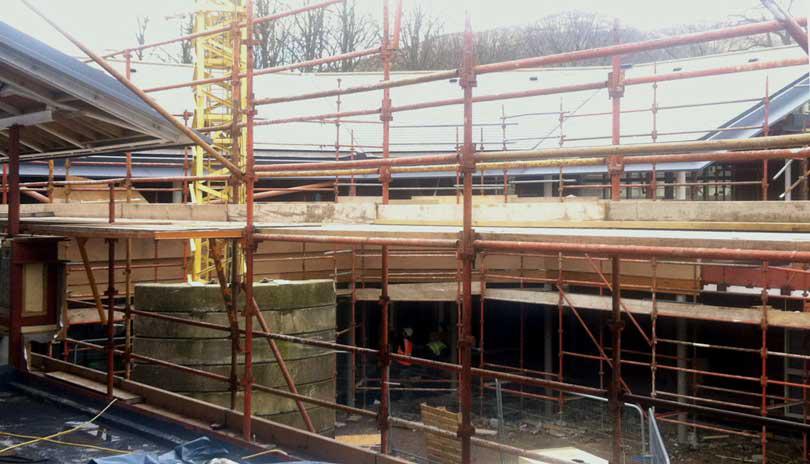 Construction continues at Old See House, our Joint project with RPP Architects for a community mental health building in Belfast. The building will soon be wind and water-tight and is projected to be completed by Christmas.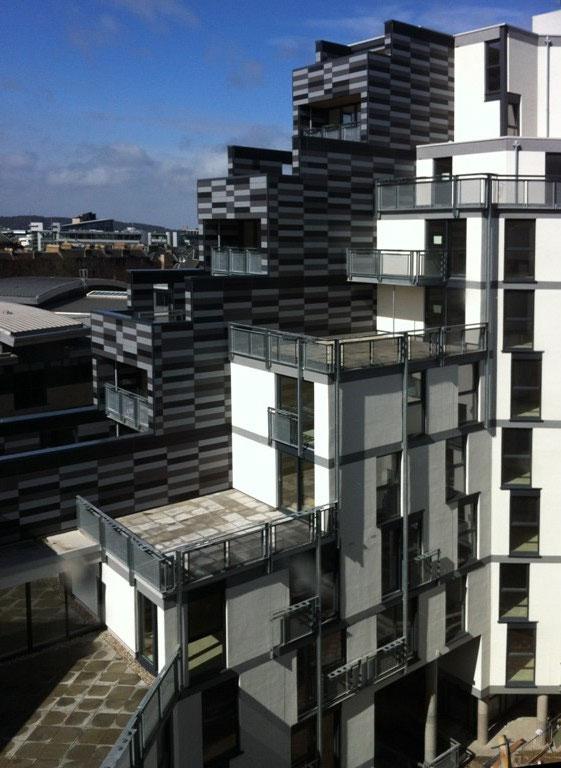 Two of the four cores of our £23m social housing project at the former Royal infirmary will be handed over to the client in May. All the scaffolding has now been removed and internal works are proceeding apace.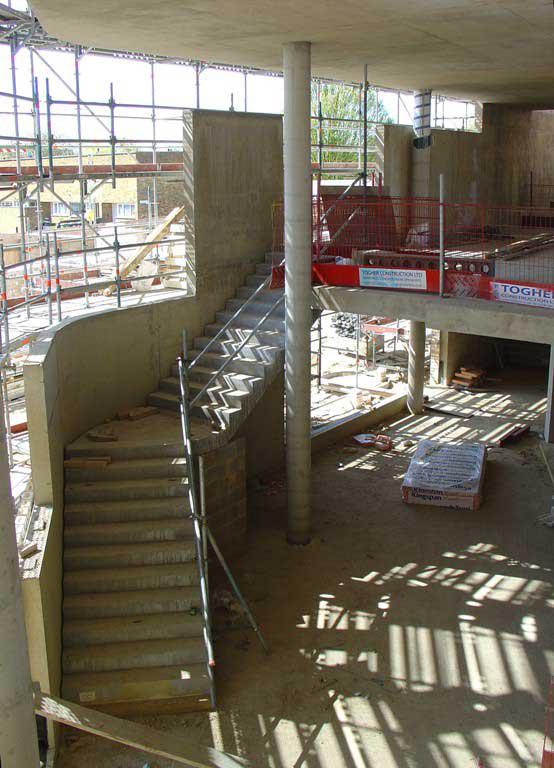 Our project for the first phase of work at Young Street, Cambridge for Anglia Ruskin University is on programme. The building has now reached roof level. Meanwhile our second project on the same site the conversion of the "Ragged School" into a Music therapy centre is also speeding ahead. Phases 2 and 3 for the campus are about to go out to tender.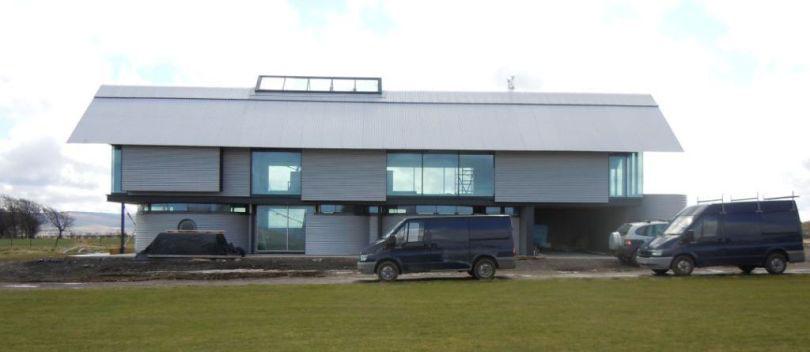 Our house at Strathaven Airfield is now wind and water-tight and internal finishing work is underway with a view to a completion this Autumn. The project will be shown on Grand Designs on Channel 4 in 2014.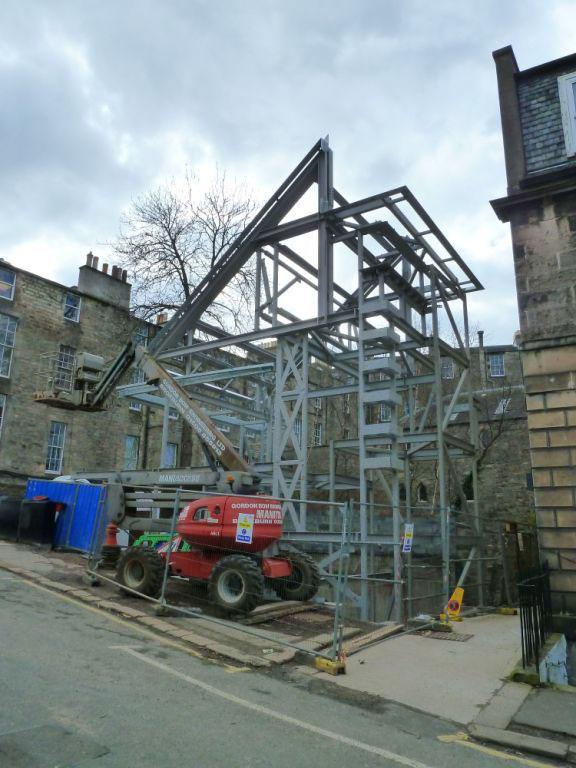 Richard Murphy's own house is now "out of the ground", steel work is complete, ground source heating has been bored and external walls have begun.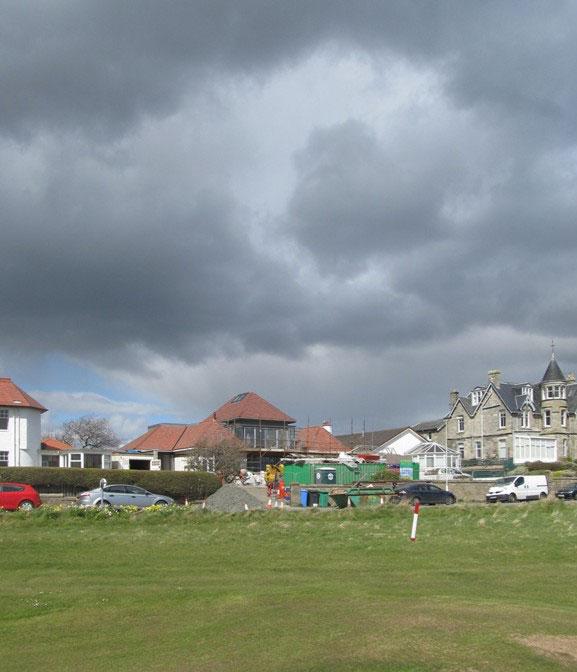 Our project for a major alteration and extension to this existing house in Elie should be complete by the end of May – a new first floor living room gives commanding views across the Golf Course, Earlsferry and to East Lothian across the Forth.
NEW ASSOCIATE
We are delighted to announce that Kris Grant has been made an Associate of the practice. Kris joined the office in May 2007 after eight years of working on broadcasting buildings for the BBC. Since joining he has been project architect for the highly successful Park Inn Hotel in Aberdeen, our proposed mixed use waterfront development in Whitehaven, a new house in North Berwick and is currently coordinating on site work for Edinburgh University's Postgraduate Housing.
MONOGRAPH REVIEW
The major monograph "Richard Murphy Architects; Of Its Time and Of Its Place" has been reviewed by Will Tunnell in the RIAS Quarterly magazine..He writes that, "Not only is this book substantial, it is thankfully accessible and jargon free, and consistent in the high quality of its writing, photography and use of drawings. There is also great depth in the book, ". His full review can be read here.
EXHIBITIONS
We will be exhibiting our two student housing projects In Belfast and Edinburgh as well as our new house in Dalkey in the Royal Scottish Academy Annual Exhibition (25th May – 2nd July 2013) . There will also be an exhibition in the RSA entirely devoted to the practice this summer in the Findlay Room on the ground floor of the Academy. The exhibition will run from 13th July to 24th August. Richard is giving a talk to the Friends of the Royal Academy on Thursday 18th July at 6.30 pm.
LECTURES
In addition to the above, Richard lectured to students at Sheffield University, De Montfort University and Nottingham University about the work of the practice on a lecture tour in February. Richard was also invited as one of the speakers at the World Heritage Symposium ("New Architectures: World Heritage") held in Edinburgh on 15th March. Richard's lecture was called "A Continuation of History: A New Town and An Old Town Example". Richard has also been invited to give a master-class to students at Madrid University School of Architecture (Universidad politechnica de madrid escela technica superior de arquitectura) in May. Richard is also talking at an "Architects for Health Conference " at the Royal College of Physicians in London at 3.45pm, 20th May alongside our Northern Ireland client John Cole. The conference is called "How can we do more with less" and they will be talking primarily about the Old See House project.
CARLO SCARPA AND THE CASTELVECCHIO
The 1990 book Richard wrote about Scarpa's great Verona museum project and Scarpa's drawings is long out of print, but he has begun work in collaboration with the Museum on a second edition which will be larger, full colour and contain completely new photographs. It should be ready by Christmas and in time for the 50th anniversary of the reopening of the Museum in 1964.
PRESS
Our social housing project at Moore Street Glasgow for Molendinar Park Housing Association, (winner of an RIBA Award 2009), was included in the Architects' Journal's special feature on "Designing Quality Homes" which appeared on 14th March 2013. The building was chosen as an exemplar of courtyard housing. Our most recent projects were also featured in Construction Magazine's February edition, titled "21 Years, 21 Awards".
AND FINALLY

Many friends saw the episode of the BBC TV programme "The Planners" which featured the sad story of the refusal at Appeal by 3 votes to 2 of our planning application for a new house in Earlston in the Borders. We have been inundated with letters and emails from viewers all over the country expressing sympathy. There have also been quite a few congratulatory notes to Richard on the Knighthood that the BBC awarded him. To avoid any confusion we need to point out that this was a BBC mistake (one of a number in the programme) and Richard remains, for the time being, unbeknighted!
If you would prefer not to receive the Richard Murphy Architects' newsletter please click here to unsubscribe.