NEW OFFICE AT JUSTICE MILL LANE, ABERDEEN WINS BRITISH COUNCIL OF OFFICES BEST COMMERCIAL OFFICE IN SCOTLAND AWARD 2012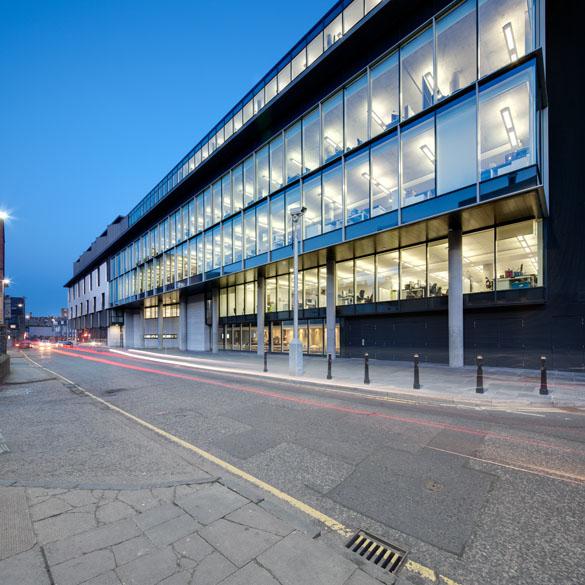 At a lunch in Glasgow last week, Director Bill Black collected this prestigious Award on behalf of the practice. The British Council for Offices (BCO) judged the office to be the best in its class for "economic efficiency, sustainable construction, architectural flair and effectiveness and performance as a workplace".The project will now go forward to the UK finals. The office development represents about half of the total £44m project (the other half being the Park Inn Hotel). This is the practice's first completed office building and it has achieved the highest commercial rent ever recorded in Scotland, and coincidentally, the Park Inn Hotel has the highest occupancy rate of their hotels in Europe. Richard Murphy said "We are delighted to receive this Award, especially as it is for our very first completed office. I know our client, Hazledene Properties Limited, are equally as delighted and we are continuing our relationship with them currently on the development of another similar sized project" and Hazledene Chief Executive, Mark Shaw, who is originally from Aberdeen said "We set the design team a goal of building something that would establish new standards, provide a world-class working environment befitting Europe's oil capital and was simple, flexible and efficient. I think this award is proof they achieved that goal".The award featured as the lead story in The Herald Commercial page on May 10th …..although the architect didn't get a mention! (sic).
NEWS OF PROJECTS ON SITE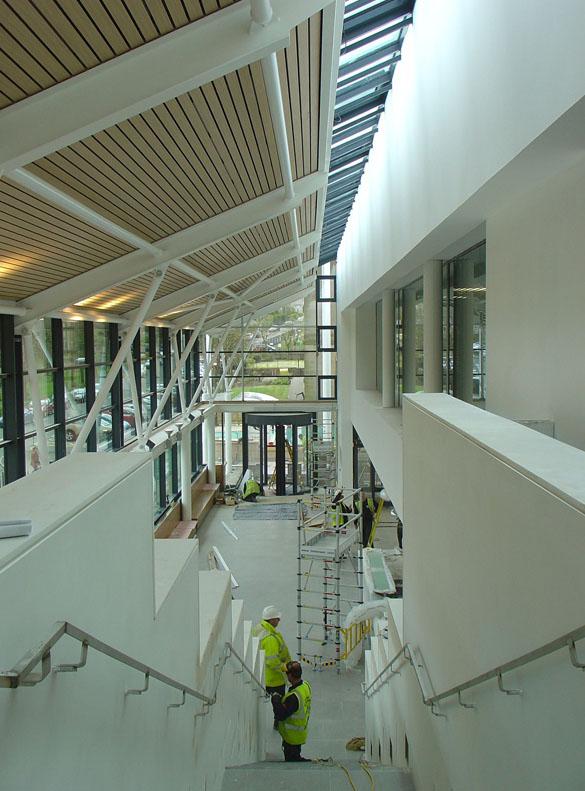 We have four buildings on site. Coatbridge College is two months away from being completed.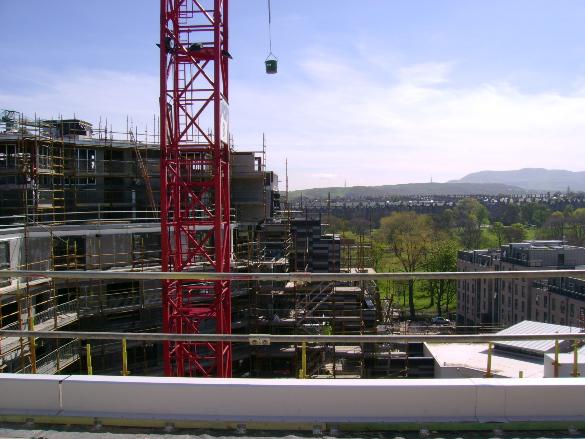 Meanwhile our social housing project at Quartermile (the ex Royal Infirmary site) is progressing apace. The topping out ceremony took place in March this year and the project is now moving into its fit-out phase and should be completed by June 2013.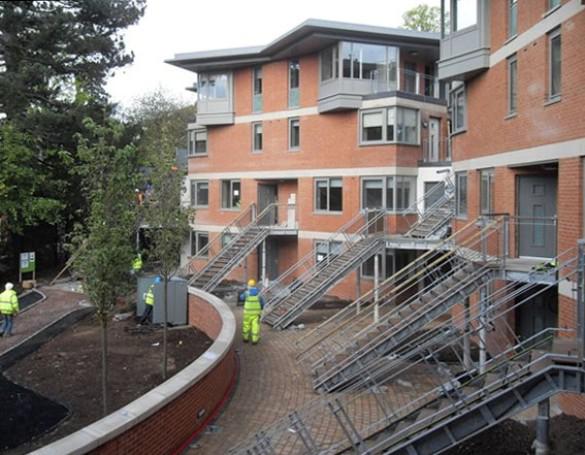 Residences for Queen's University Belfast Designed in conjunction with RPP is to be completed this summer.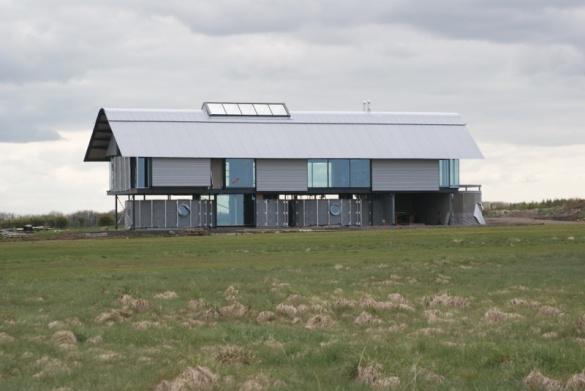 And finally, our new house at Strathaven Airfield, being filmed by the Grand Designs programme, is now wind and watertight and is due for completion early Autumn.
IVYBANK HOUSE AT DIRLETON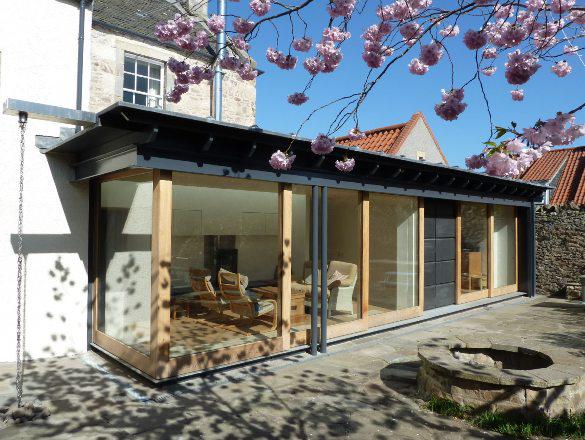 This second extension to the house (we completed the first in 1996) has now also been completed and new photographs have been placed on the webpage. Once again Inscape Joinery were the contractors.
NEW STARTS ON SITE
Our project, in conjunction with RPP Architects for Belfast Health and Social Care Trust, at Old See House in Belfast, starts on site in July and completion is due in November 2013. The contractor appointment is currently being finalised. This is a building with an unprecedented brief bringing together mental health consultancy, day therapy and short stay residential care into one building.
More locally, Richard Murphy starts his own house in Hart Street next month and this is also due for completion in Autumn in 2013.
TWO MAJOR PROJECTS DUE FOR PLANNING SUBMISSION