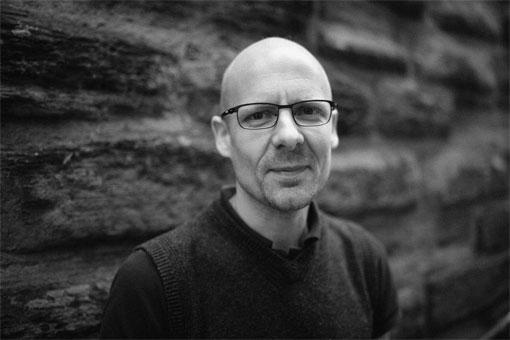 In the Education sector, James led our team throughout the master-planning & redevelopment of the Stratford Campus of The University of East London with a combined value of £25 million. This project included new Bio-Sciences Laboratories, new Clinical Education Centre, a new Computer Library/Lecture Theatre and Education Facility and the redesign of the interior of their main lecture hall.
Currently James is in charge of our projects for Anglia Ruskin University in Cambridge at their Young Street and East Road Campuses, with a combined construction value of some £40m, and a number of residential housing development projects in Edinburgh and Glasgow.
James joined Richard Murphy Architects in March 1997 to be part of the team working on Dundee Contemporary Arts, utilizing his CAD and lighting experience. Following this, he was Project Architect for the Jack Kilby Computing Centre for Edinburgh Napier University, the master-plan for their Merchiston Campus and the £6.4 million award-winning Performing Arts Centre in Caernarfon, North Wales. James was also Project Director for the redevelopment of Jesus College; Cambridge, the initial phases of our master-planning of the Edinburgh Academy including the design of a new nursery and after school facility and the Junior and Senior Schools, and the development of Coatbridge College Campus (£3.5m).
Prior to joining the practice, James worked within both architectural and lighting design fields in London, Glasgow and Dundee. His continued interest and knowledge of lighting has enabled the practice to expand its design capability in this area.
Finally, James is Director in charge of IT and computer development within the practice.