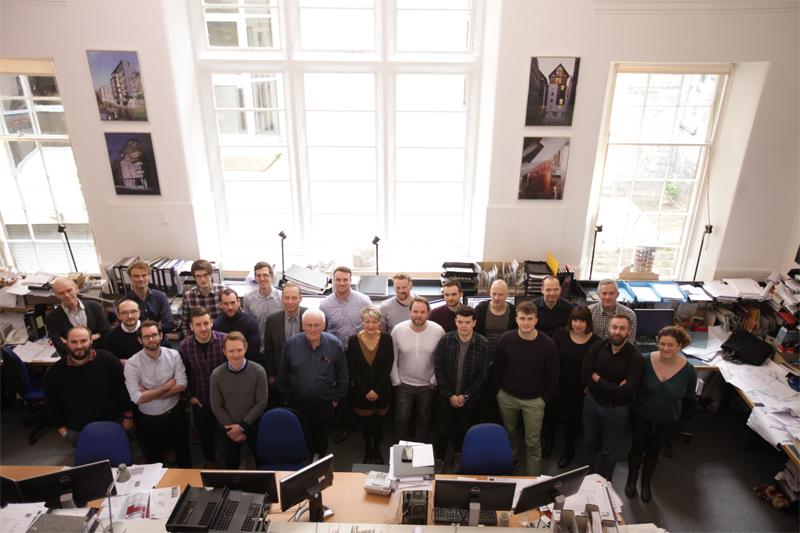 Richard Murphy Architects runs an 'open office'. All major strategic decisions are taken after a monthly consultative office meeting involving everyone in the practice. The office runs a group personal pension and when we win a major project we like to go on a trip - to Barcelona in 1996, Paris in 1998, Dublin in 2002, Verona in 2004, Eichstatt/Munich in 2005, Budapest in 2006, Madrid in 2007 and Amsterdam in November 2011.
Richard Murphy Architects are currently seeking a senior business development professional.
We are an exciting, growing, Edinburgh based, design led architectural practice of about 25, in business for about the same number of years. We have a very impressive track record of delivering excellent buildings in virtually all sectors, often outside Scotland. We have a very high profile and are loaded down with awards. We are looking for an energetic and enterprising individual to join the management team who can build on this record of achievement to:
a) make the necessary contacts and develop relationships to allow us to further our ambitions of producing excellence in architecture across the sectors and across the UK.
b) further enhance our existing media and industry presence.
Experience of the building design world and its procurement ways would be an advantage. Salary by negotiation. Please reply with full CV to mail@richardmurphyarchitects.com
Richard Murphy Architects
15 Old Fishmarket Close, Edinburgh, Scotland, EH1 1RW | Tel 0131 220 6125 | www.richardmurphyarchitects.com